KL+ nominated for Design S
2023-04-19
KL+ is nominated for Design S – Swedish Design Awards 2023 in the category Industrial and product design B2B/B2C!
Together with Almedalsgolv, the designers Sara Szyber and Marc Hoogendijk are creating the sustainable floor of the future, based on an entirely circular approach.
Design S is Sweden's largest and most comprehensive design award. Design S highlights creative, sustainable and innovative solutions in all areas of products, services and environments. The award will be presented in Umeå on 31 May! See more here.
Picture including KL+ from Houdini Sportswear in Stockholm, concept by White Architects.
KL+ with Almedalsgolv
2022-12-01
In the production of solid timber houses made of cross laminated timber, so called KL timber, whole wall elements are first built, into which recesses for windows and doors are then made. Today these pieces are mainly used for chipping and energy recovery. Me and Marc Hoogendijk wanted to turn the perspective around and see the outputs as a resource and a raw material for new products. Something that immediately struck us was the value of the striped structure that KL wood is made of through its cross gluing. Partly a visual value but also functional if, for example, predominantly hard-wearing end-grain timber was used. We went to Almedalsgolv with our innovative method and through this new collaboration we have now created KL+, entirely made of up cycled Swedish wood. Read more here.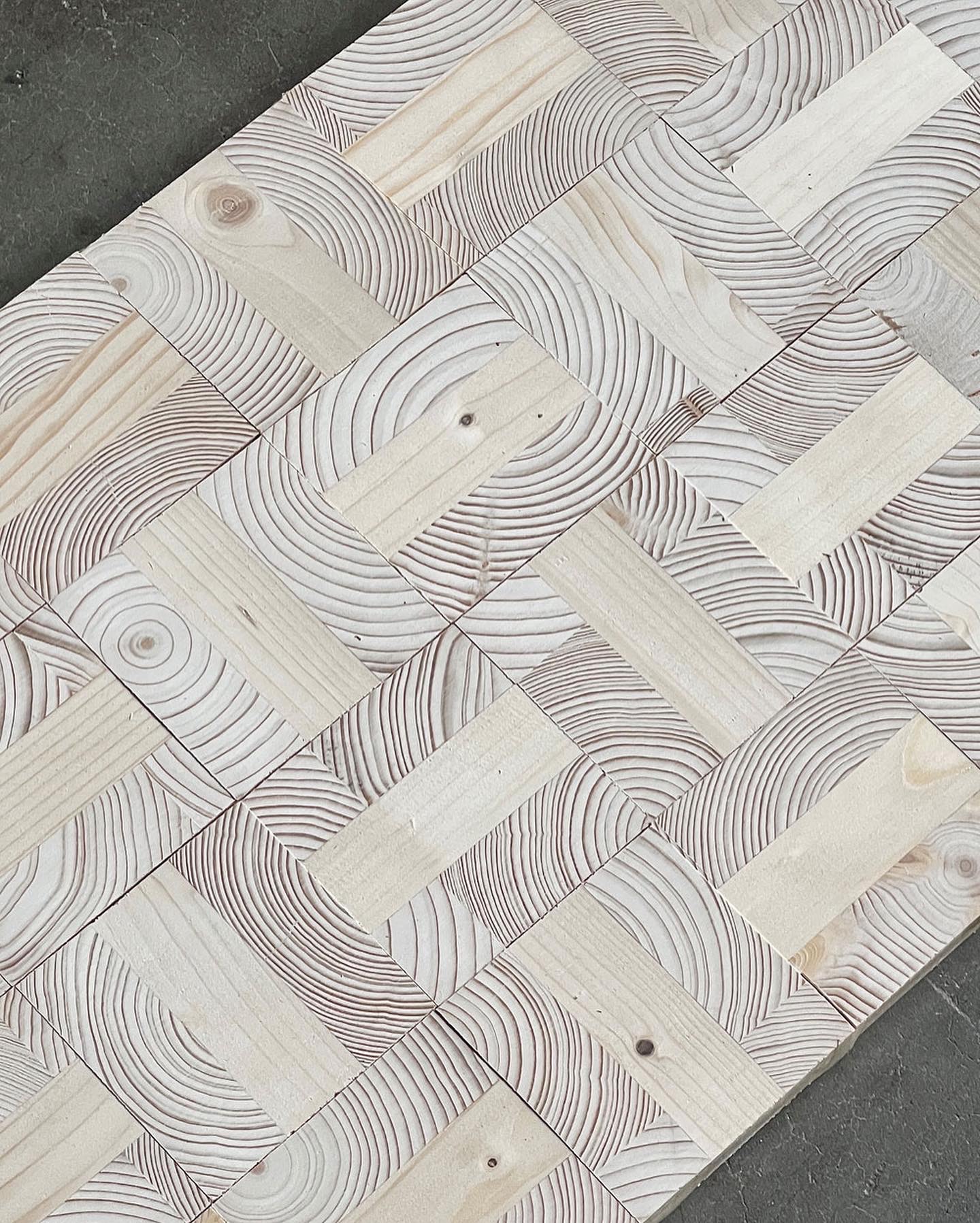 Trä Art 2022
2022-06-11
Kulturgatan Bodafors is a vibrant visitor destination in the Småland highlands, with a focus on crafts, design and creativity. In 2022, Sara Szyber participates in the summer exhibition Trä Art with both her stackable chair in ash and the armchair Check Mate Low. The event runs from from June 11-September 18. Check out more about Kulturgatan Bodafors here!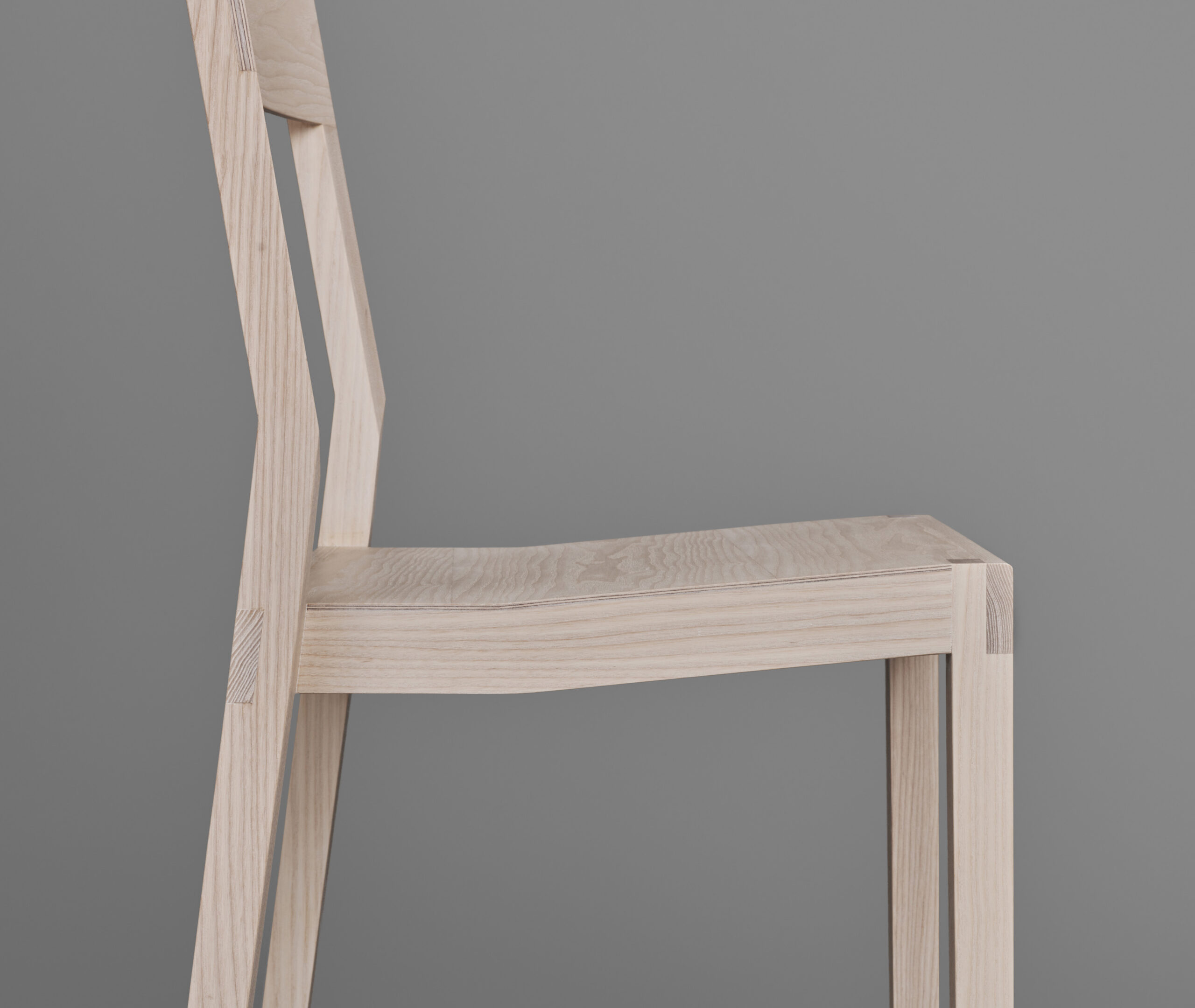 Fine Dying and Death Proof Cabinet in Milan
2022-06-06
Misschiefs exhibition during Milan Design week, featuring 26 selected Swedish artists. On display June 6-12 at Fabbrica Bini, via Giovanni da Cermenate 18. Personal presence made possible by Konstnärsnämnden.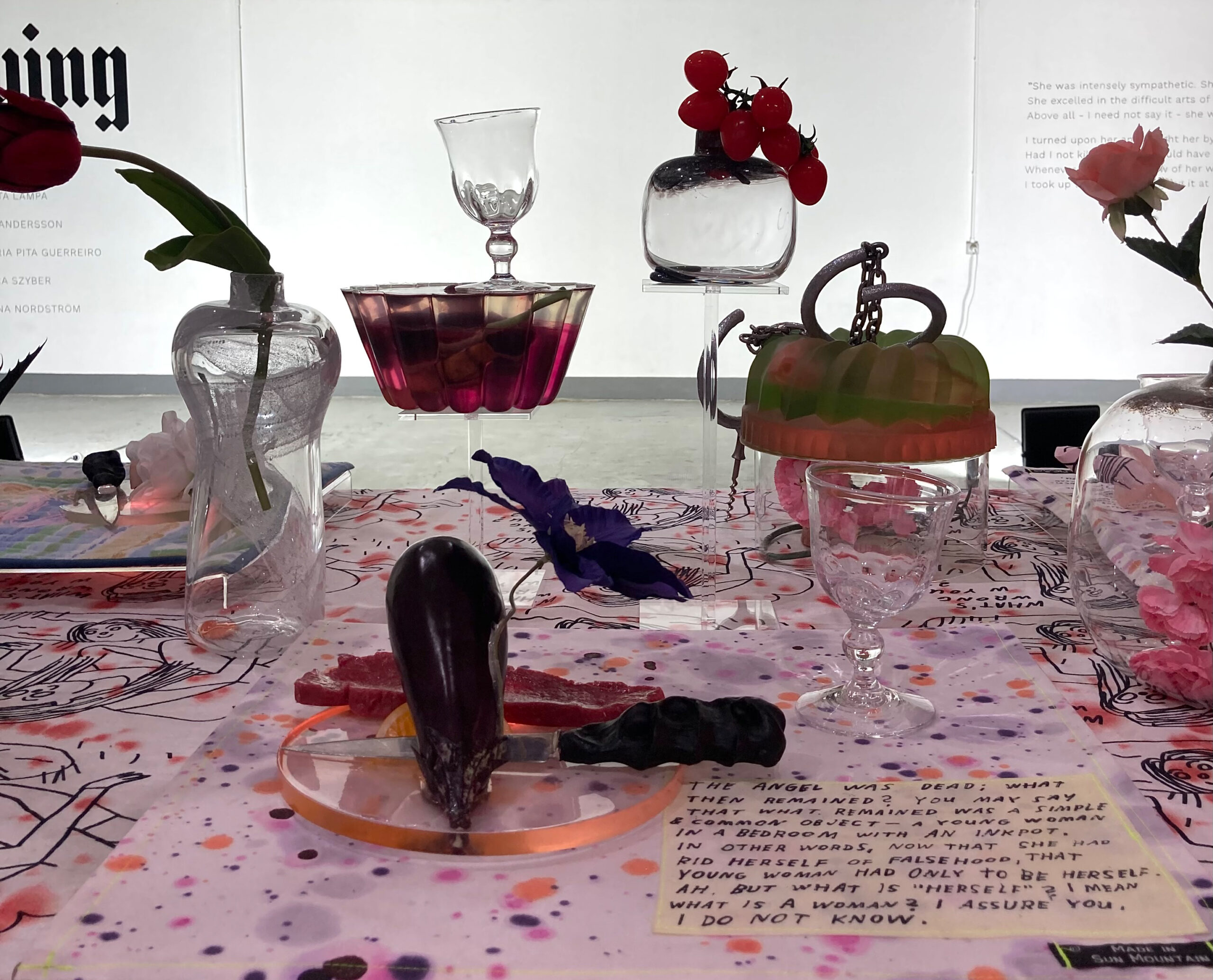 Misschiefs & Cecilia Hillström Gallery
2022-04-30
Group exhibition juxtaposing art and design. With Linnéa Rygaard, Anna-Karin Rasmusson and Lotta Lampa – curated by Misschiefs together with Cecilia Hillström Gallery. The show includes new objects and previous prototypes – Piccolo Hanger, Break Tables as well as Check Mate Chairs and Guéridon Table. On display April 30-May 25 at Linnégatan 4.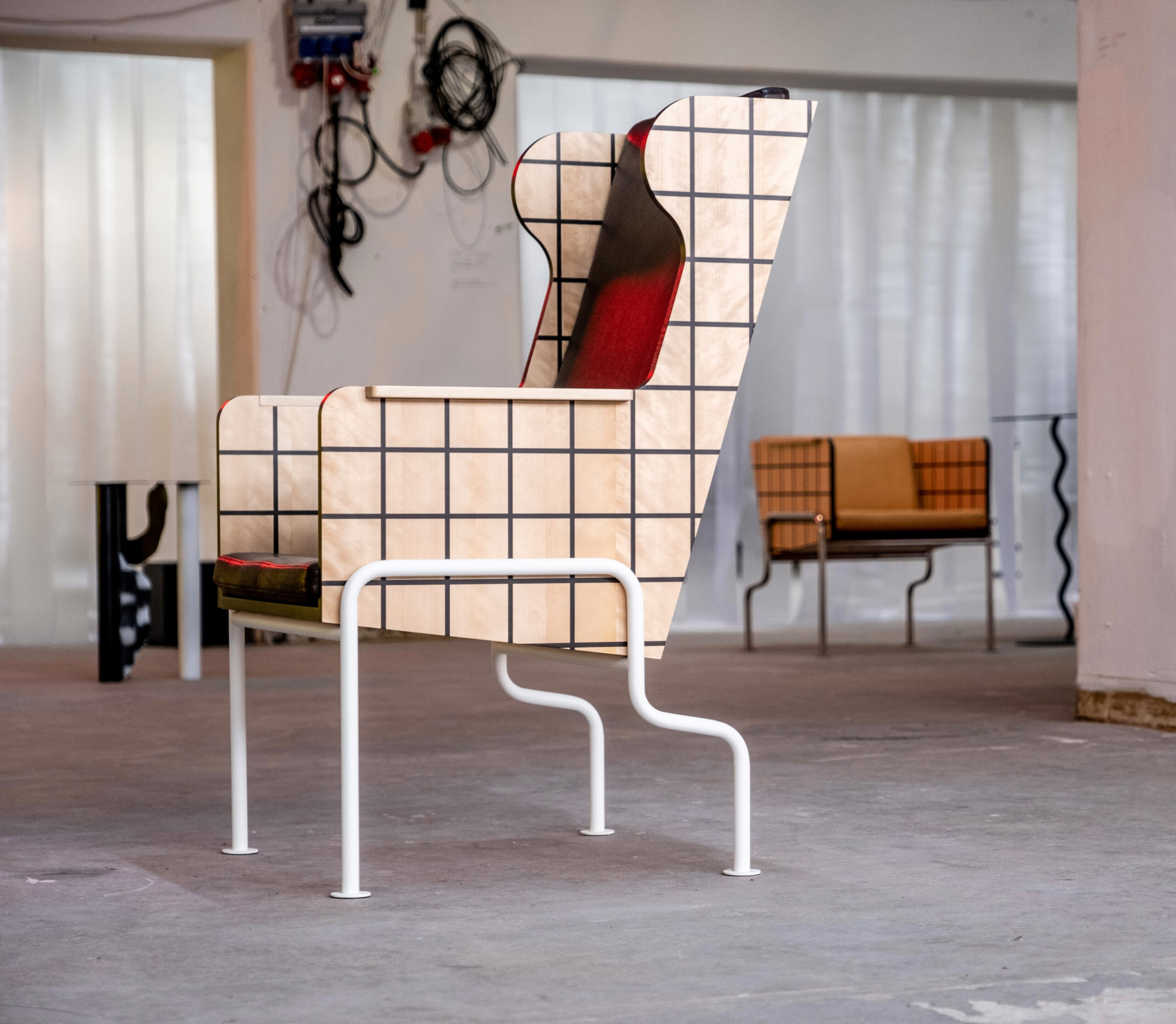 Fine Dying – a Victorian dinner party in decay
2022-02-07
Group show invited by Paola Bjaringer and Misschiefs at Linnégatan 4, together with Anna Nordström, ButchXFemme, Lotta Lampa, Isa Andersson, Maria Pita Guerreiro. The concept of Fine Dying was inspired from "Professions of a Woman" by Virgina Woolf written in 1931, wherein she writes about the conditions for female creativity.
Sara Szyber is showing a collection of unique glass pieces ranging from bottles, vases, drinking glasses, salt holders and a goblet in shape of an hourglass. The glass pieces are irregular, stained and have been marked with a special made skull stamp. "I have been working with the concept of Memento mori, with unbalance and decay. In this I see both the ephemeral and something absolutely solid – as death itself." On display February 7-27.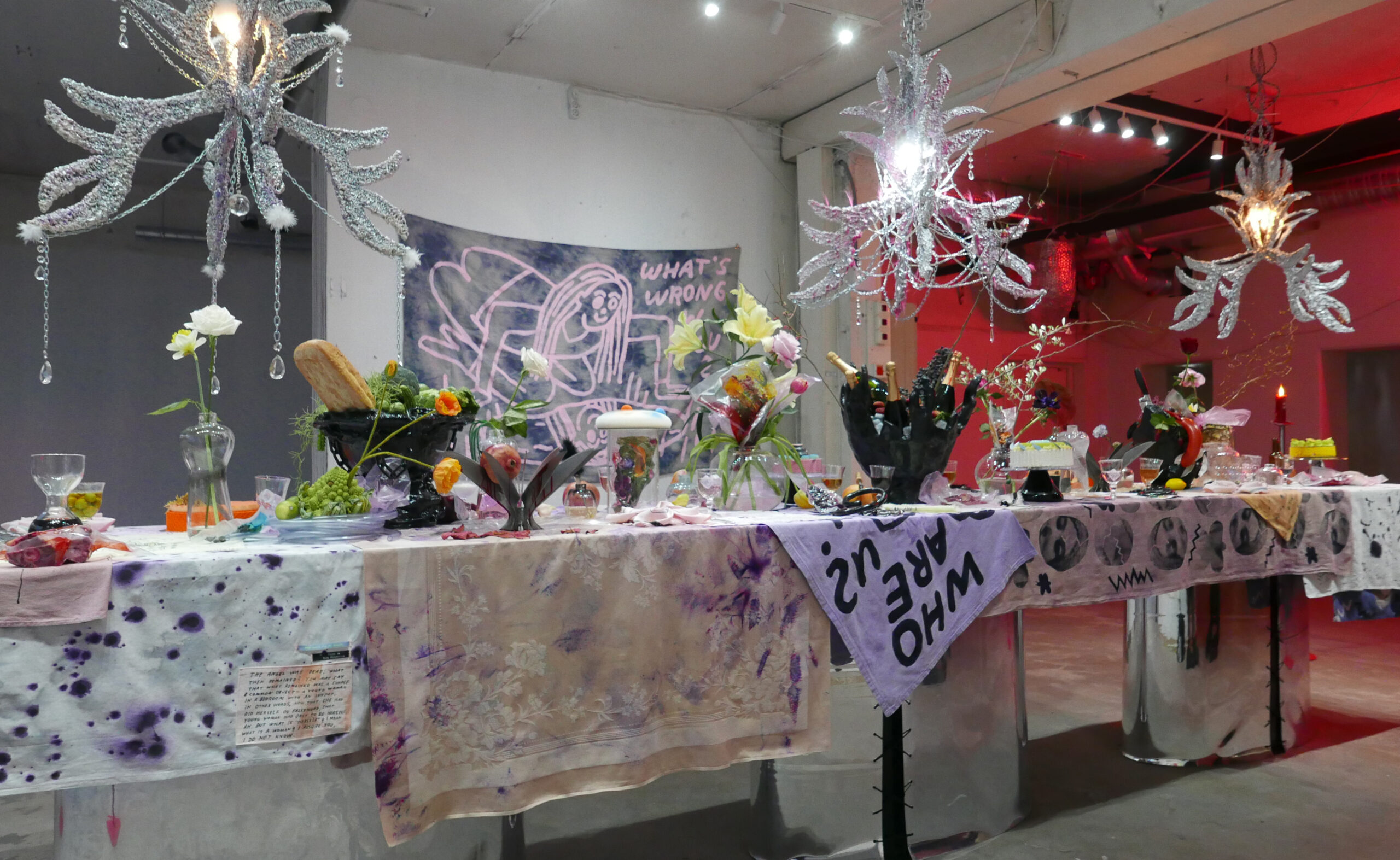 The Axel Larsson Memorial Fund
2021-10-07
On 6 October 2021 Sara Szyber was honored The Axel Larsson Memorial Fund Scholarship.
The motivation: "The Axel Larsson Memorial Fund Scholarship is awarded in 2021 to furniture designer and interior architect Sara Szyber for a furniture design that is firmly rooted in the Swedish furniture tradition and at the same time takes a new direction through its own design language and new production techniques, as in the Check Mate armchair. An armchair with a strong presence through a decorative checkerboard pattern, coated directly on the armchair's visible birch plywood frame, creating an interaction between the two-dimensional grid and the armchair's three-dimensional spatiality. This is tradition and innovation at its best." Many thanks indeed!
Photo: Daniel Camerini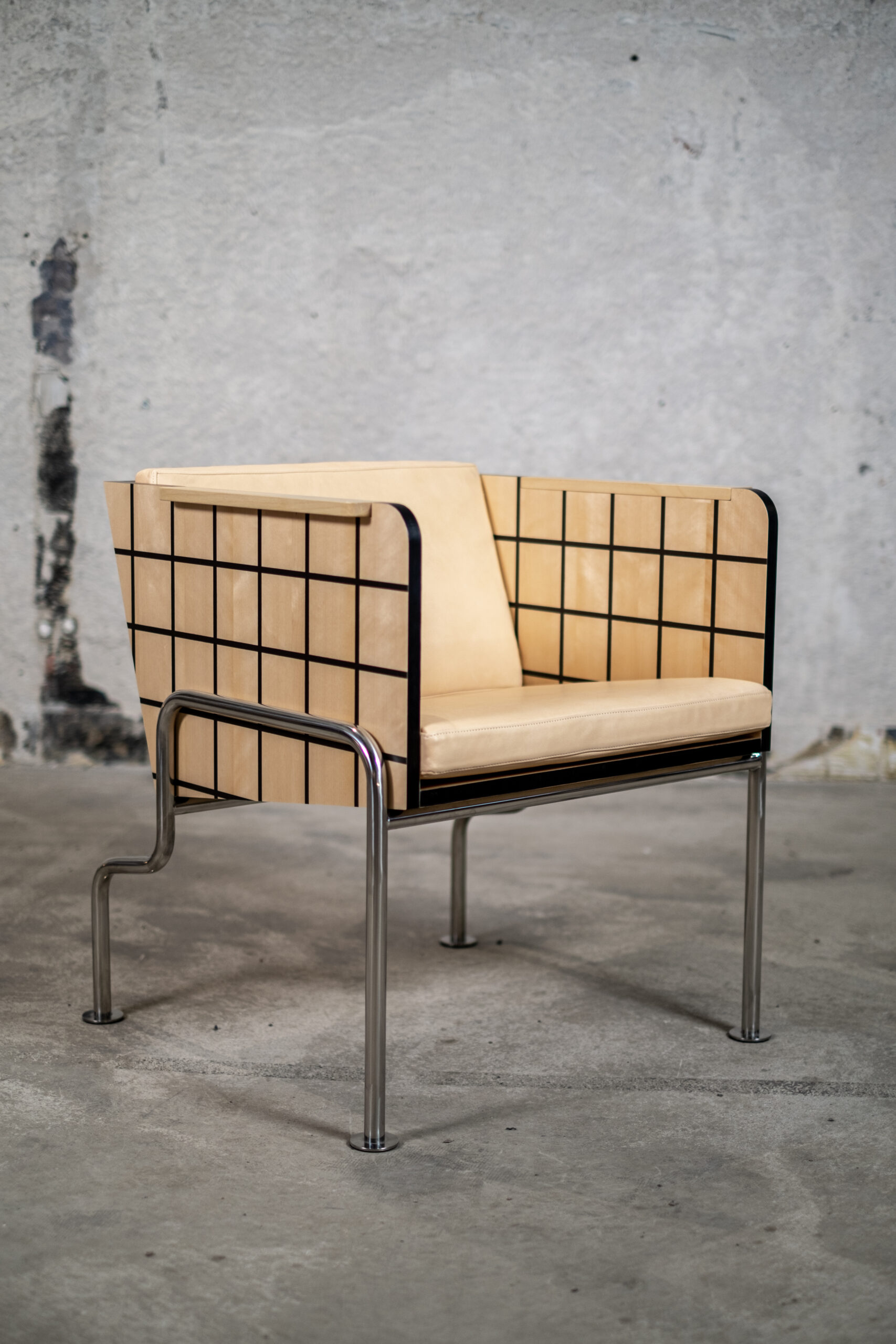 Swedish Design Movement Paris
2021-09-03
During 3.9-3.10 2021, Sara Szyber is invited to participate with her Death Proof Cabinet, Check Mate Chairs and Fountain Guéridon Table at the Swedish Institute in Paris.
As part of Swedish Design Movement, this exhibition showcases Swedish designs in a Living Room conceived by the French interior designer Pierre Marie. Read more
here.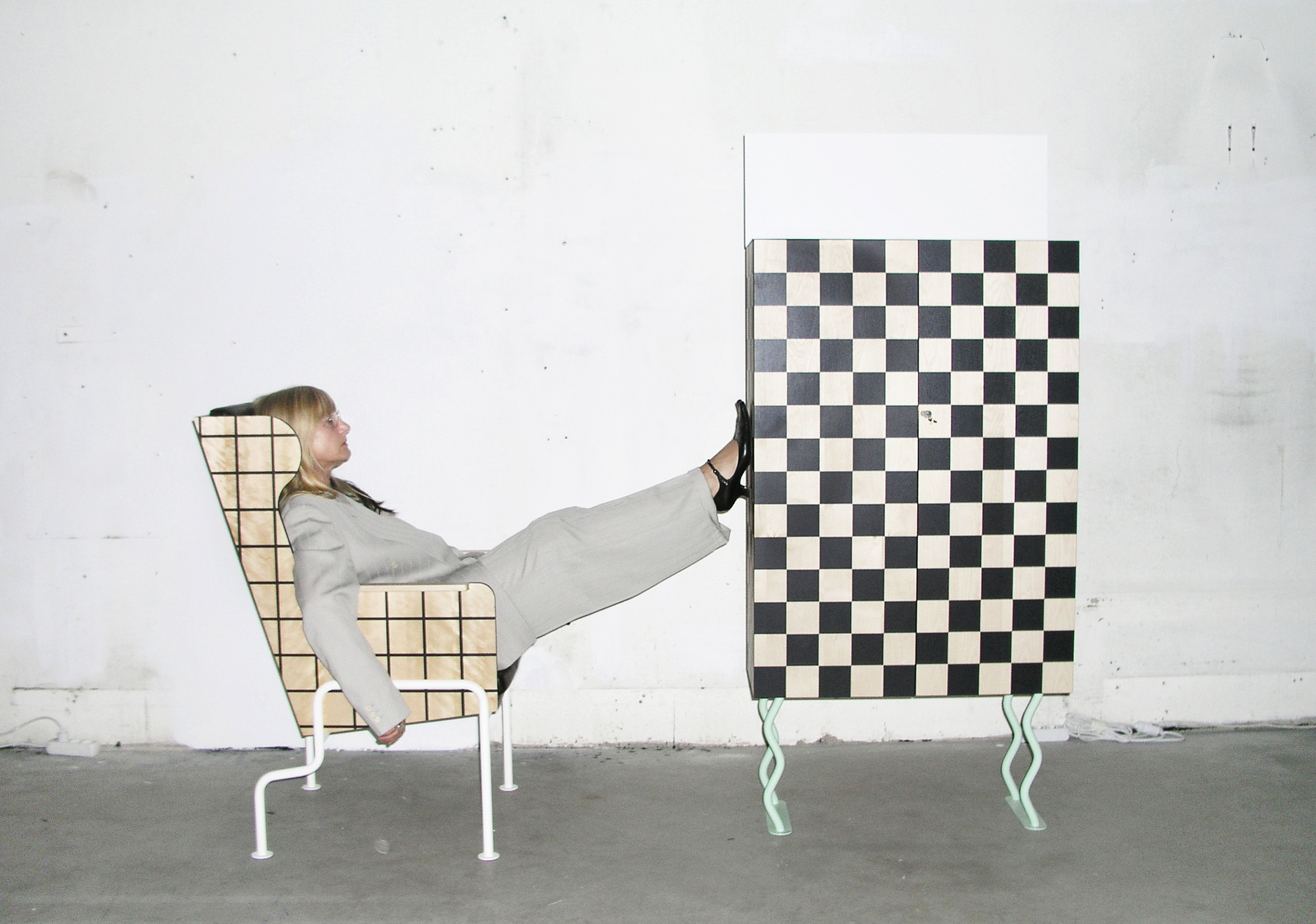 Stockholm Design Week: "Check Mates" at Misschiefs Takeover
2021-02-08
During Stockholm Design Week 2021, Sara Szyber will participate with new furniture pieces in a show at Misschiefs Takeover, Linnégatan 4 (Stockholm). On display will be her Check Mates Chairs – new armchairs with a checkered print on birch wood/ lacquered metal frames as well as her Fountain Guéridon Table. Additional designers and artists in the exhibition: Frida Fjellman, Färg & Blanche, Monica Förster, Lotta Lampa, Kajsa Willner, Isa Andersson and Maja Michaelsdotter Eriksson. Read more here, text by Vimala Söderqvist.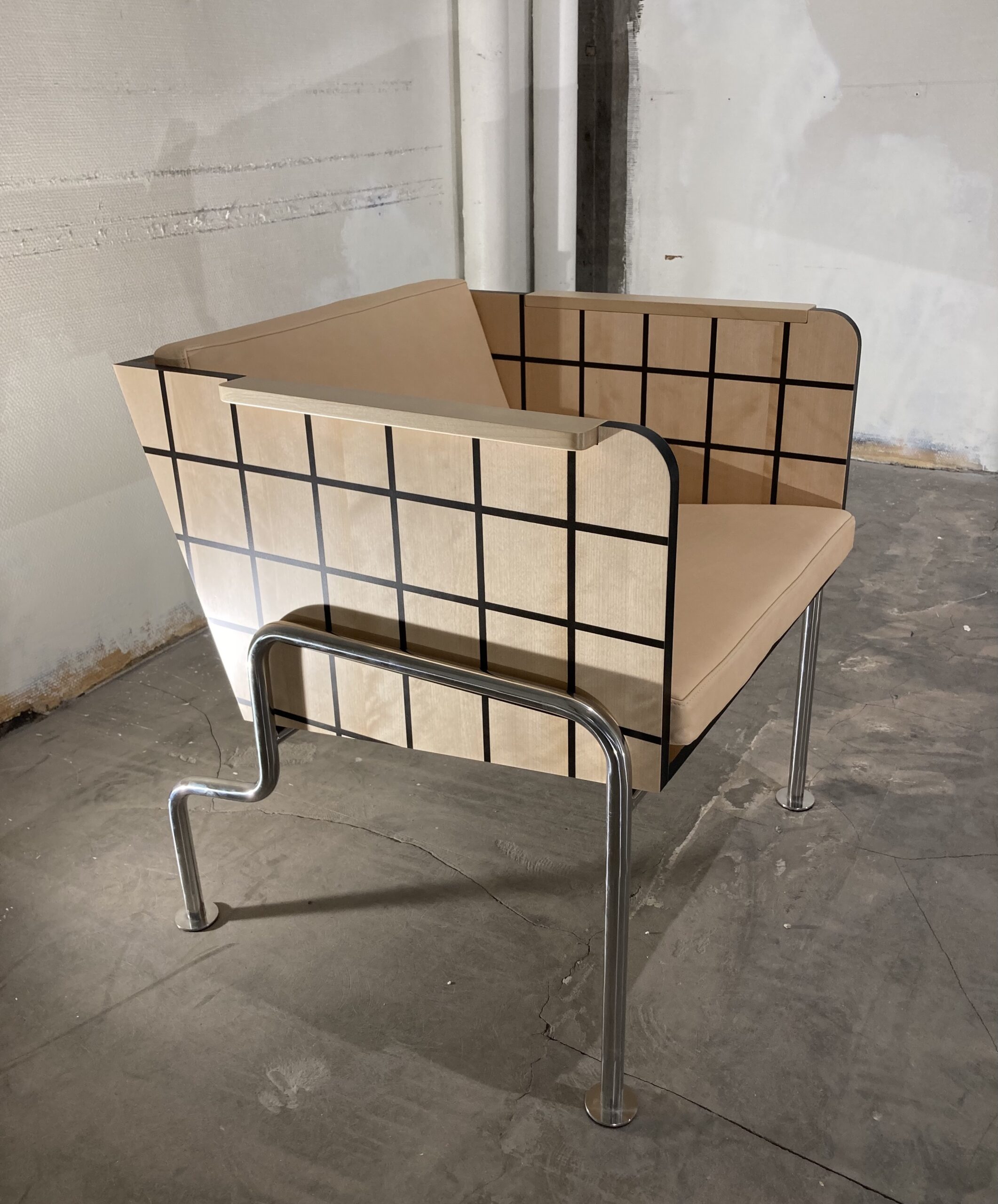 Arkitektur berättar-pod: "#8 The designer as urban developer"
2021-02-03
An episode produced in collaboration with the Stockholm Architects' Association and the magazine Arkitektur about the importance of craft, art and form in urban culture, and how the new design scene is taking place – albeit temporarily – outside market norms. In the studio, Paola Bjäringer, founder of Misschiefs, Sara Szyber, interior designer, Monica Förster, designer and creative director, met for a conversation with Malin Zimm, architect and editor-in-chief of Arkitektur. This episode of Arkitektur berättar is a collaboration between the magazine Arkitektur and the Stockholm Architects' Association. Listen here, in Swedish.