Trä Art 2022
2022-06-11
Kulturgatan Bodafors is a vibrant visitor destination in the Småland highlands, with a focus on crafts, design and creativity. In 2022, Sara Szyber participates in the summer exhibition Trä Art with both her stackable chair in ash and the armchair Check Mate Low. The event runs from from June 11-September 18. Check out more here!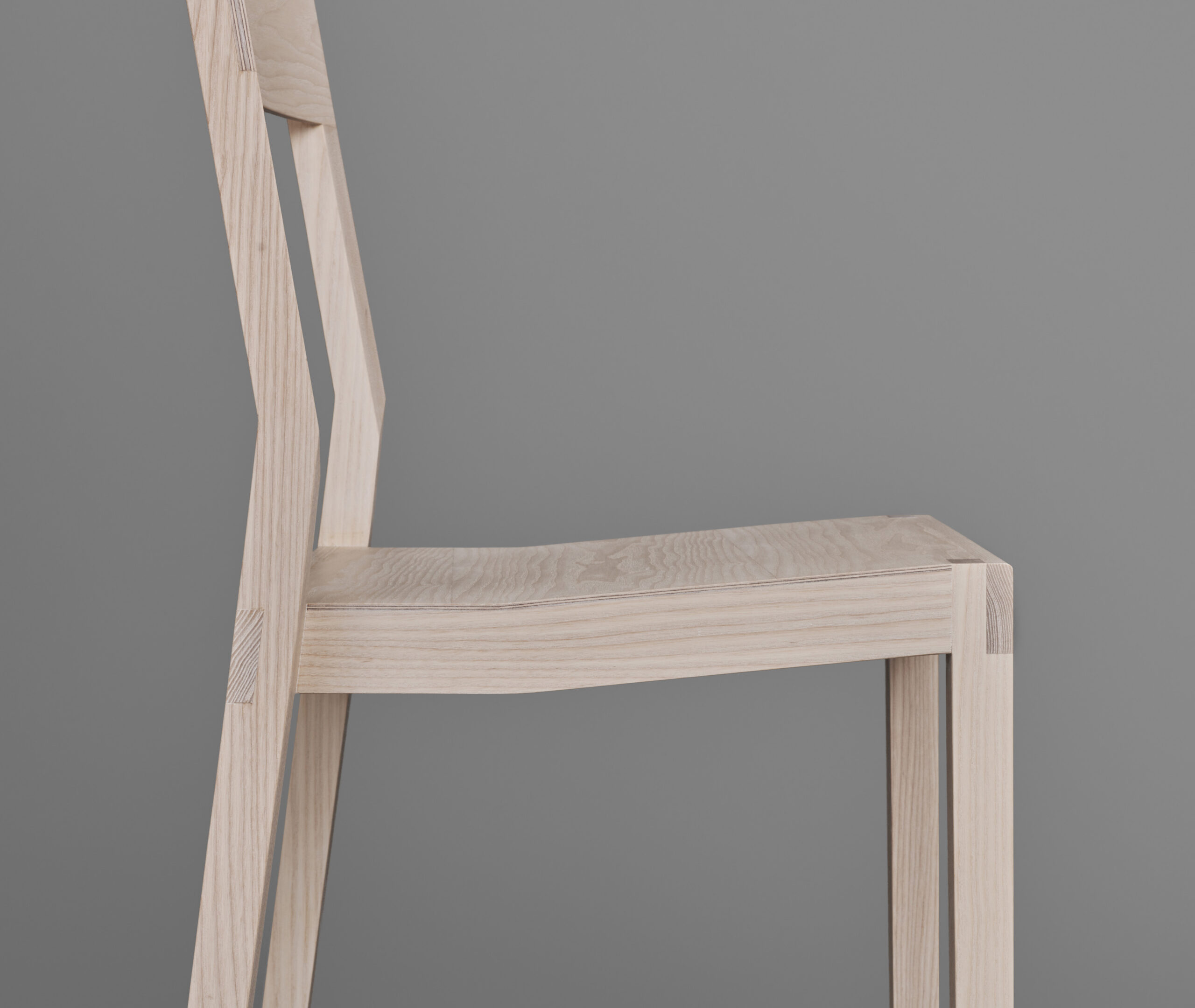 Fine Dying and Death Proof Cabinet in Milan
2022-06-06
Misschiefs exhibition during Milan Design week, featuring 26 selected Swedish artists. On display June 6-12 at Fabbrica Bini, via Giovanni da Cermenate 18. Personal presence made possible by Konstnärsnämnden.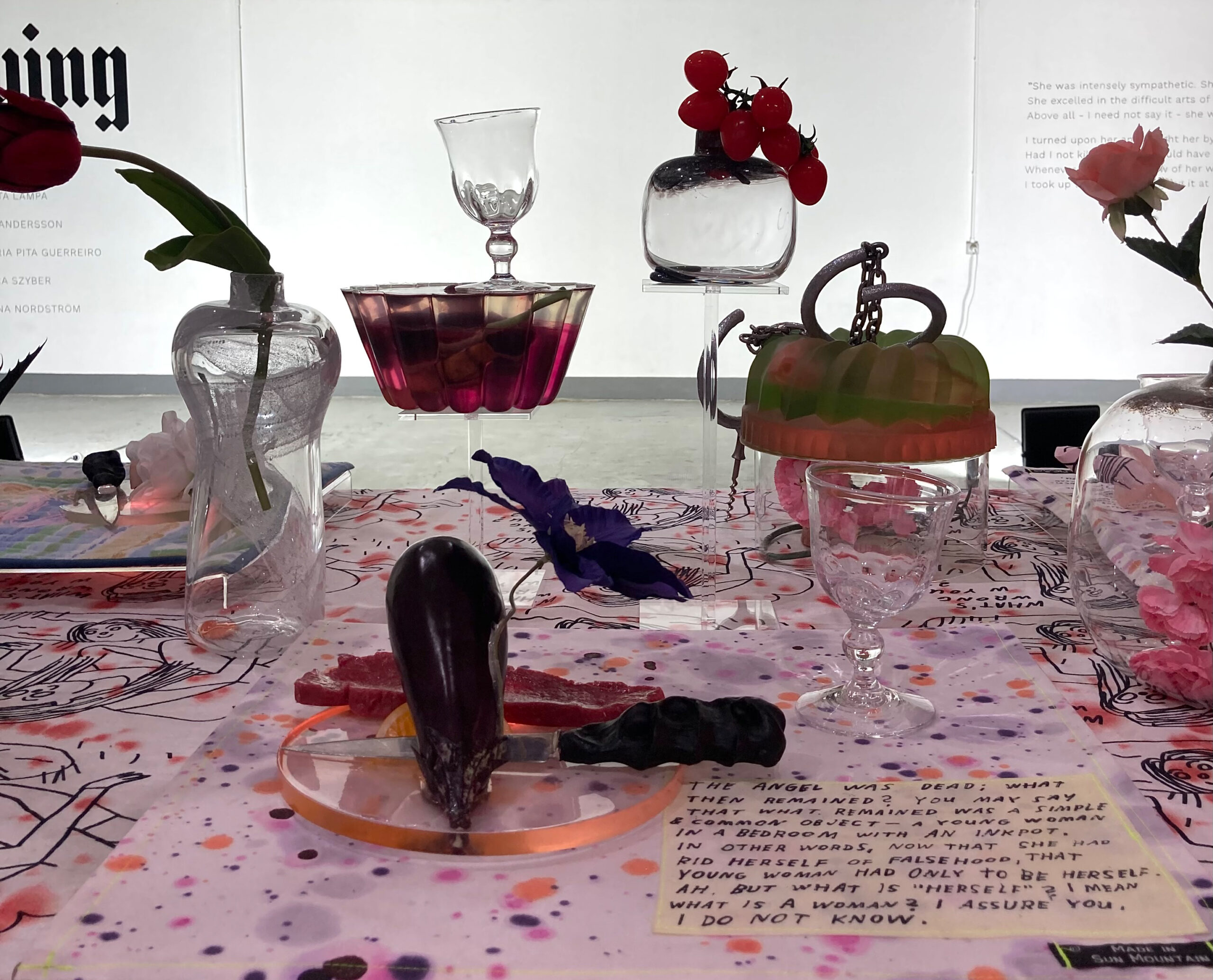 Misschiefs & Cecilia Hillström Gallery
2022-04-30
Group exhibition juxtaposing art and design. With Linnéa Rygaard, Anna-Karin Rasmusson and Lotta Lampa – curated by Misschiefs together with Cecilia Hillström Gallery. The show includes new objects and previous prototypes – Piccolo Hanger, Break Tables as well as Check Mate Chairs and Guéridon Table. On display April 30-May 25 at Linnégatan 4.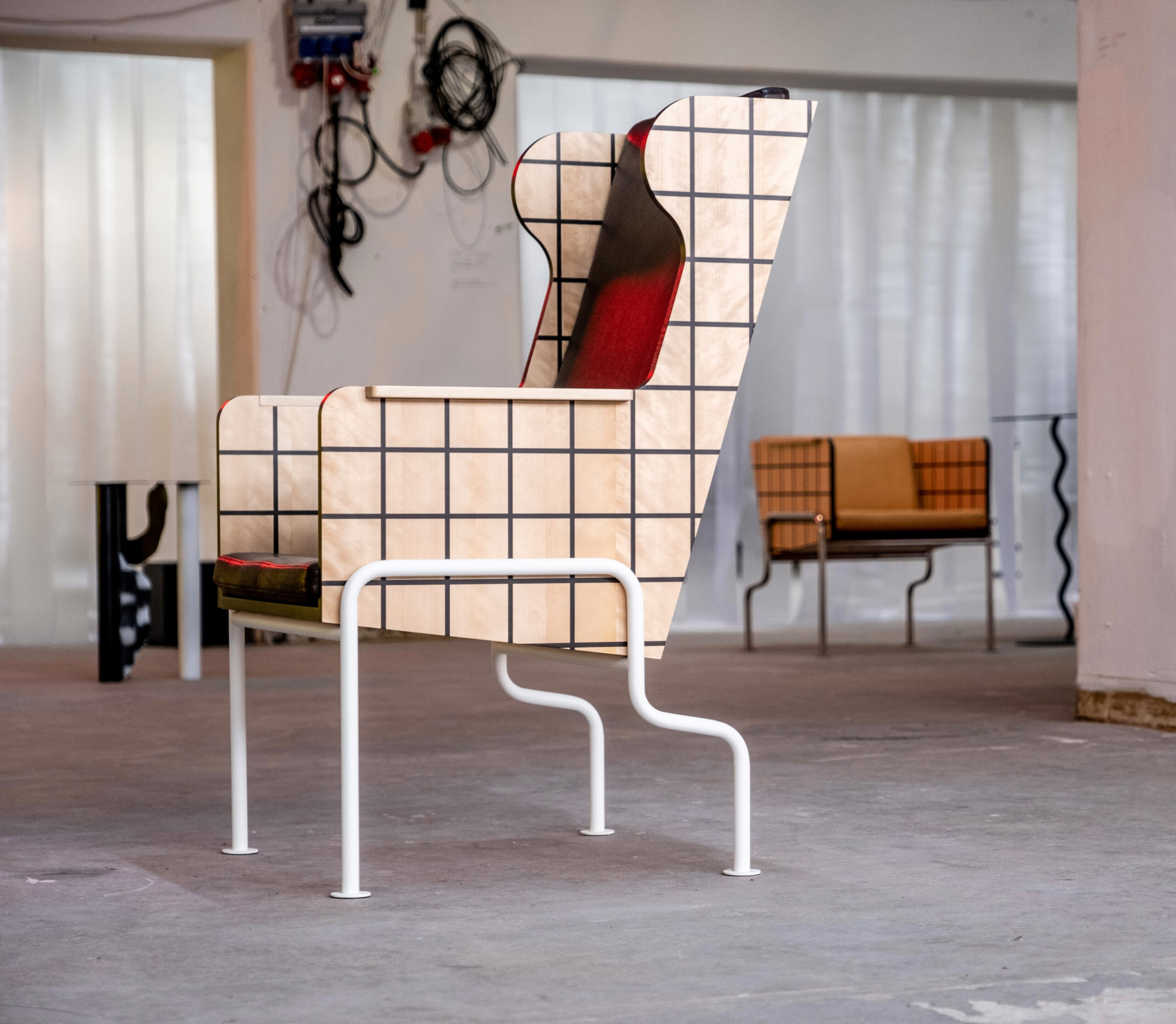 Fine Dying – a Victorian dinner party in decay
2022-02-07
Group show invited by Paola Bjaringer and Misschiefs at Linnégatan 4, together with Anna Nordström, ButchXFemme, Lotta Lampa, Isa Andersson, Maria Pita Guerreiro. The concept of Fine Dying was inspired from "Professions of a Woman" by Virgina Woolf written in 1931, wherein she writes about the conditions for female creativity.
Sara Szyber is showing a collection of unique glass pieces ranging from bottles, vases, drinking glasses, salt holders and a goblet in shape of an hourglass. The glass pieces are irregular, stained and have been marked with a special made skull stamp. "I have been working with the concept of Memento mori, with unbalance and decay. In this I see both the ephemeral and something absolutely solid – as death itself." On display February 7-27.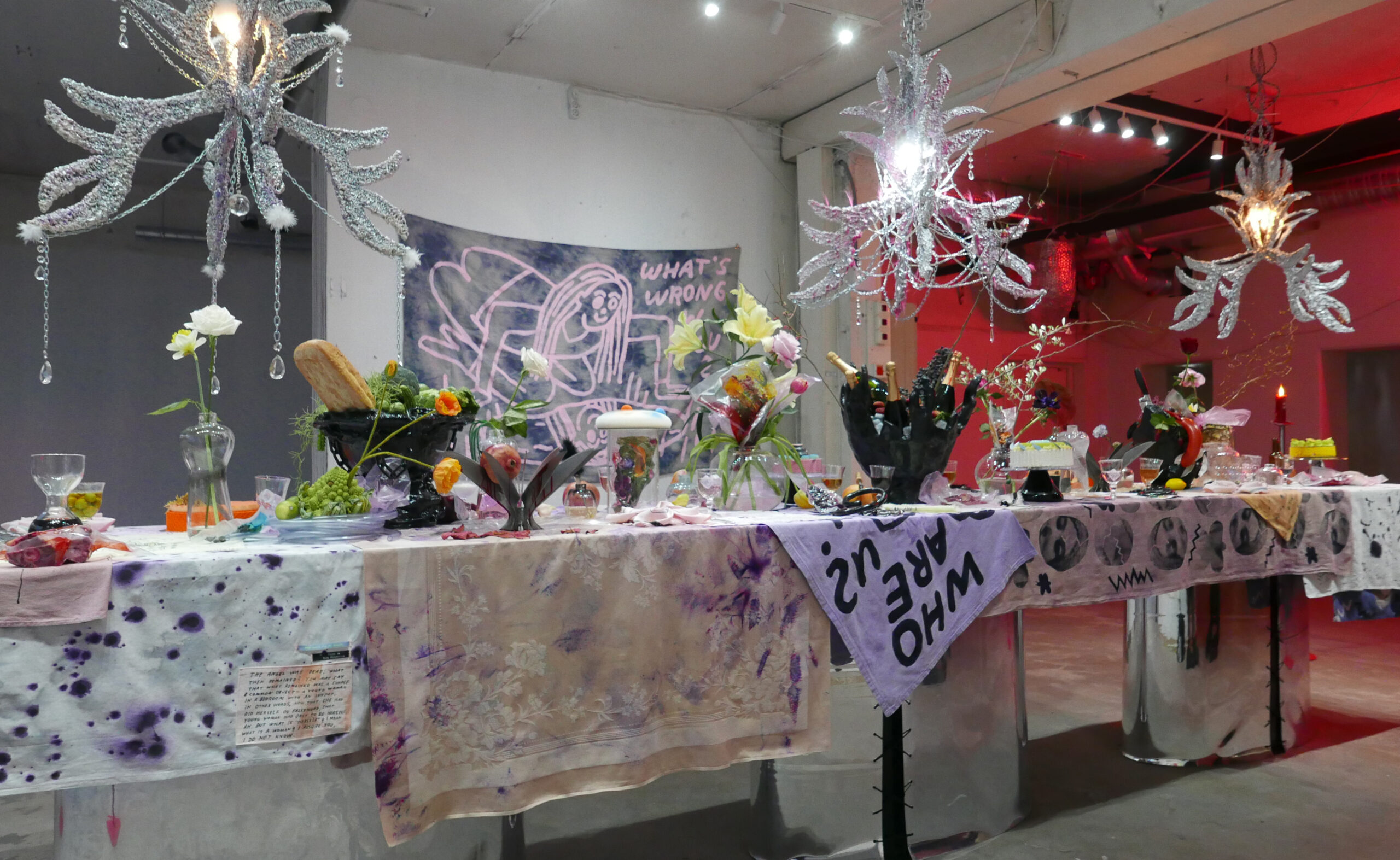 The Axel Larsson Memorial Fund
2021-10-07
On 6 October 2021 Sara Szyber was honored The Axel Larsson Memorial Fund Scholarship.
The motivation: "The Axel Larsson Memorial Fund Scholarship is awarded in 2021 to furniture designer and interior architect Sara Szyber for a furniture design that is firmly rooted in the Swedish furniture tradition and at the same time takes a new direction through its own design language and new production techniques, as in the Check Mate armchair. An armchair with a strong presence through a decorative checkerboard pattern, coated directly on the armchair's visible birch plywood frame, creating an interaction between the two-dimensional grid and the armchair's three-dimensional spatiality. This is tradition and innovation at its best." Many thanks indeed!
Photo: Daniel Camerini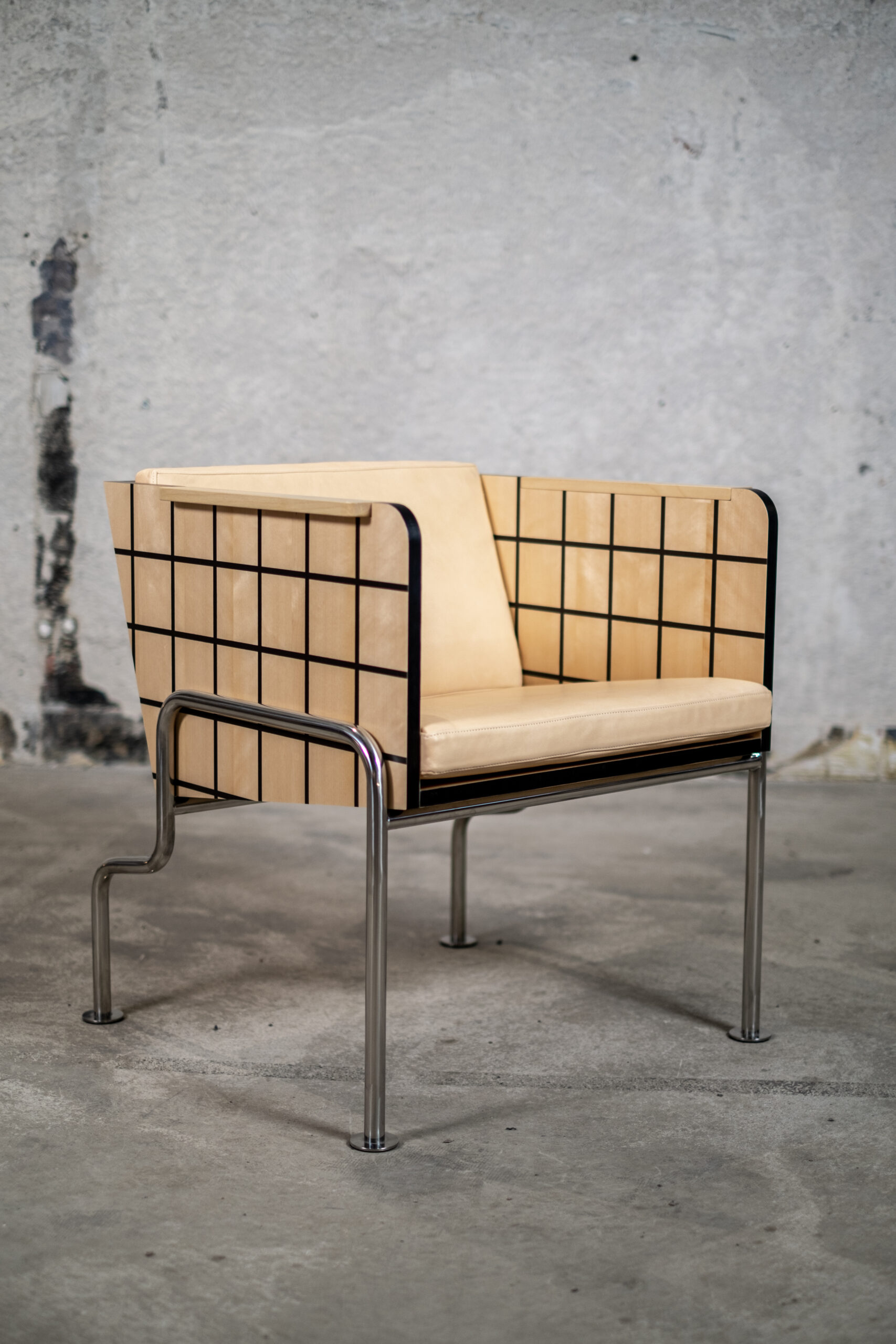 Swedish Design Movement Paris
2021-09-03
During 3.9-3.10 2021, Sara Szyber is invited to participate with her Death Proof Cabinet, Check Mate Chairs and Fountain Guéridon Table at the Swedish Institute in Paris.
As part of Swedish Design Movement, this exhibition showcases Swedish designs in a Living Room conceived by the French interior designer Pierre Marie. Read more
here.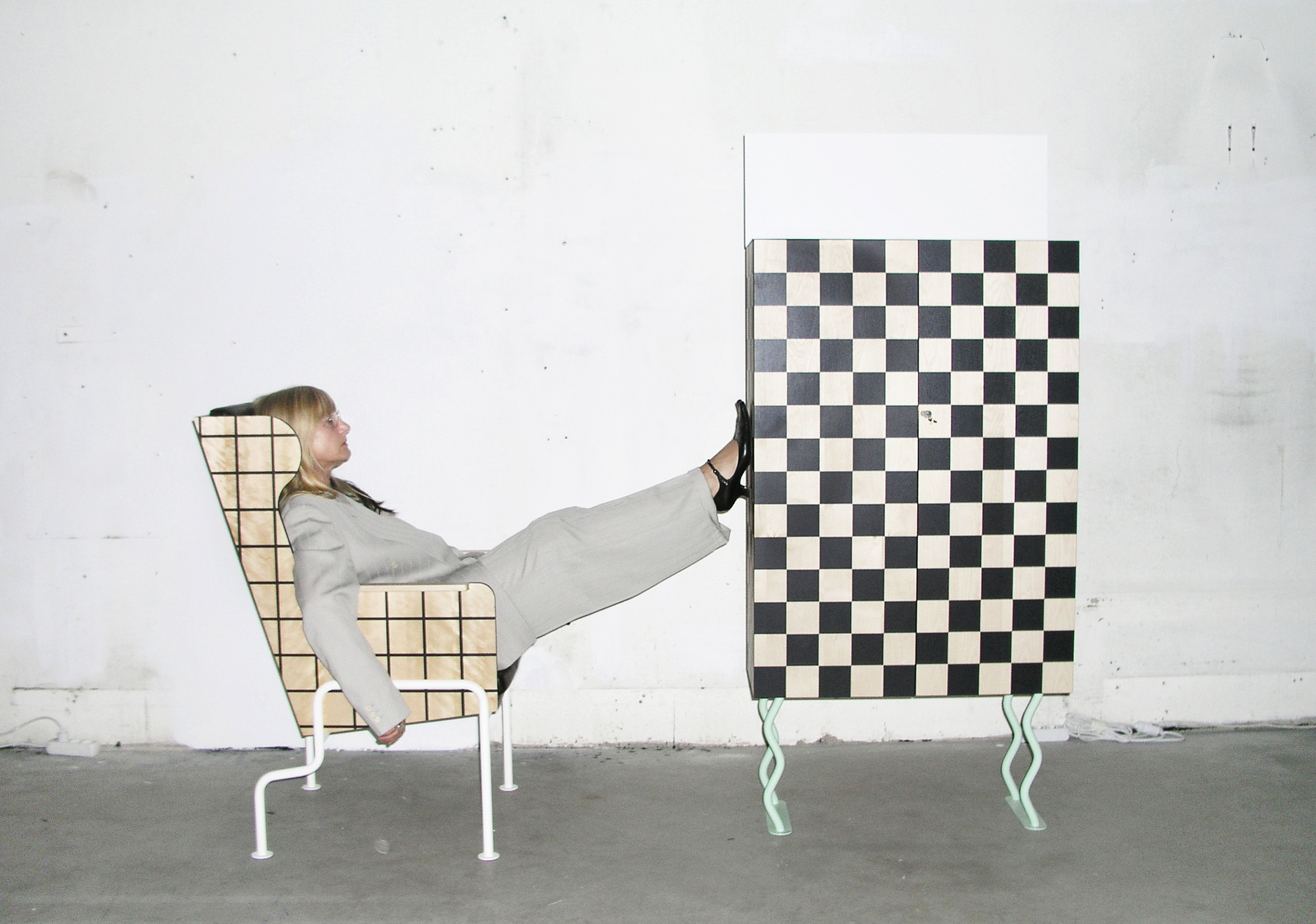 Stockholm Design Week: "Check Mates" at Misschiefs Takeover
2021-02-08
During Stockholm Design Week 2021, Sara Szyber will participate with new furniture pieces in a show at Misschiefs Takeover, Linnégatan 4 (Stockholm). On display will be her Check Mates Chairs – new armchairs with a checkered print on birch wood/ lacquered metal frames as well as her Fountain Guéridon Table. Additional designers and artists in the exhibition: Frida Fjellman, Färg & Blanche, Monica Förster, Lotta Lampa, Kajsa Willner, Isa Andersson and Maja Michaelsdotter Eriksson. Read more here, text by Vimala Söderqvist.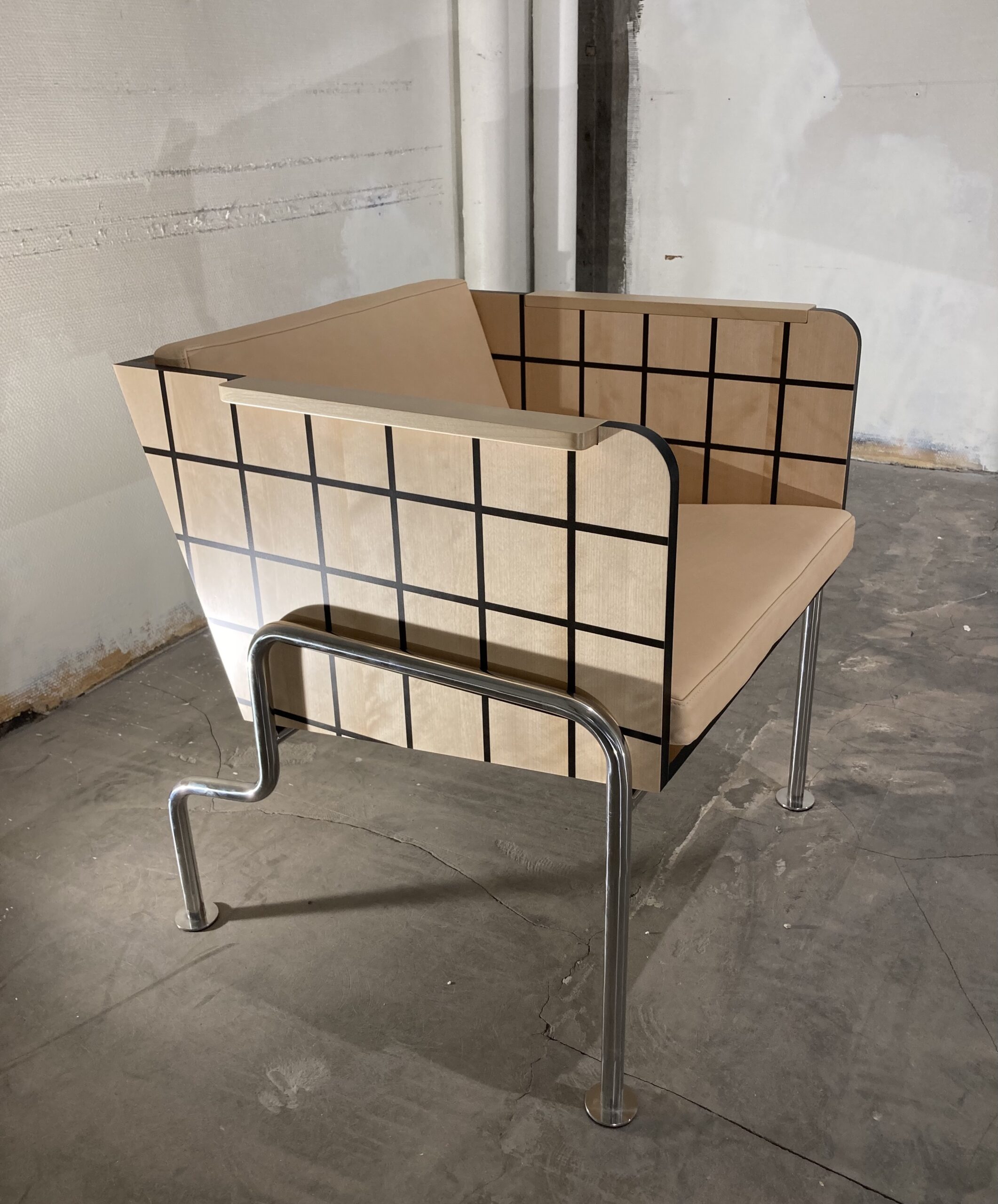 Arkitektur berättar-pod: "#8 The designer as urban developer"
2021-02-03
An episode produced in collaboration with the Stockholm Architects' Association and the magazine Arkitektur about the importance of craft, art and form in urban culture, and how the new design scene is taking place – albeit temporarily – outside market norms. In the studio, Paola Bjäringer, founder of Misschiefs, Sara Szyber, interior designer, Monica Förster, designer and creative director, met for a conversation with Malin Zimm, architect and editor-in-chief of Arkitektur. This episode of Arkitektur berättar is a collaboration between the magazine Arkitektur and the Stockholm Architects' Association. Listen here, in Swedish.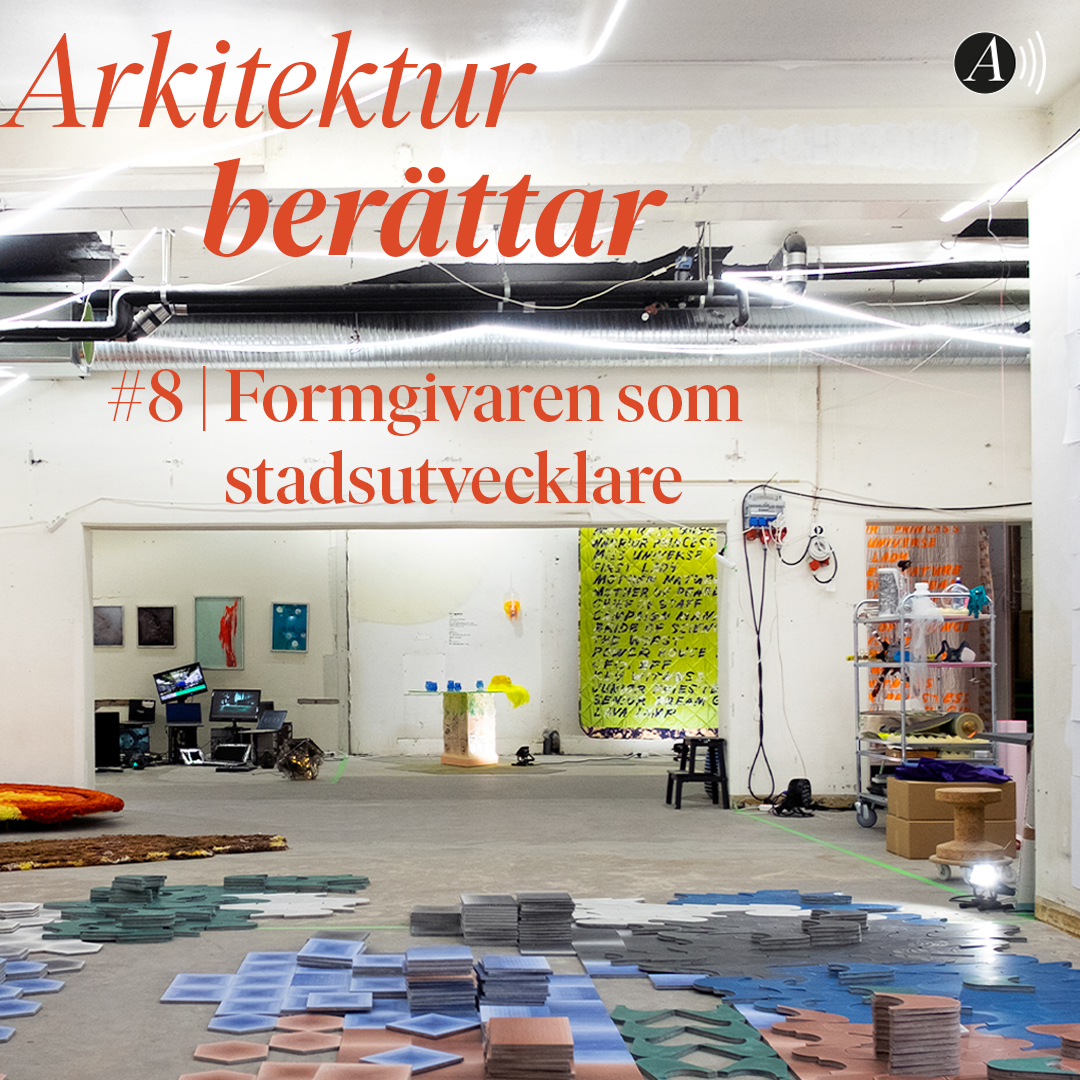 University Lecturer at Gothenburg University
2021-01-31
Adding to her occupations within the Swedish design field, Sara Szyber have started a position as a University Lecturer in wood oriented furniture design at HDK-Valand – Academy of Art and Design/ Steneby. Located in Dals Långed, info about the program here.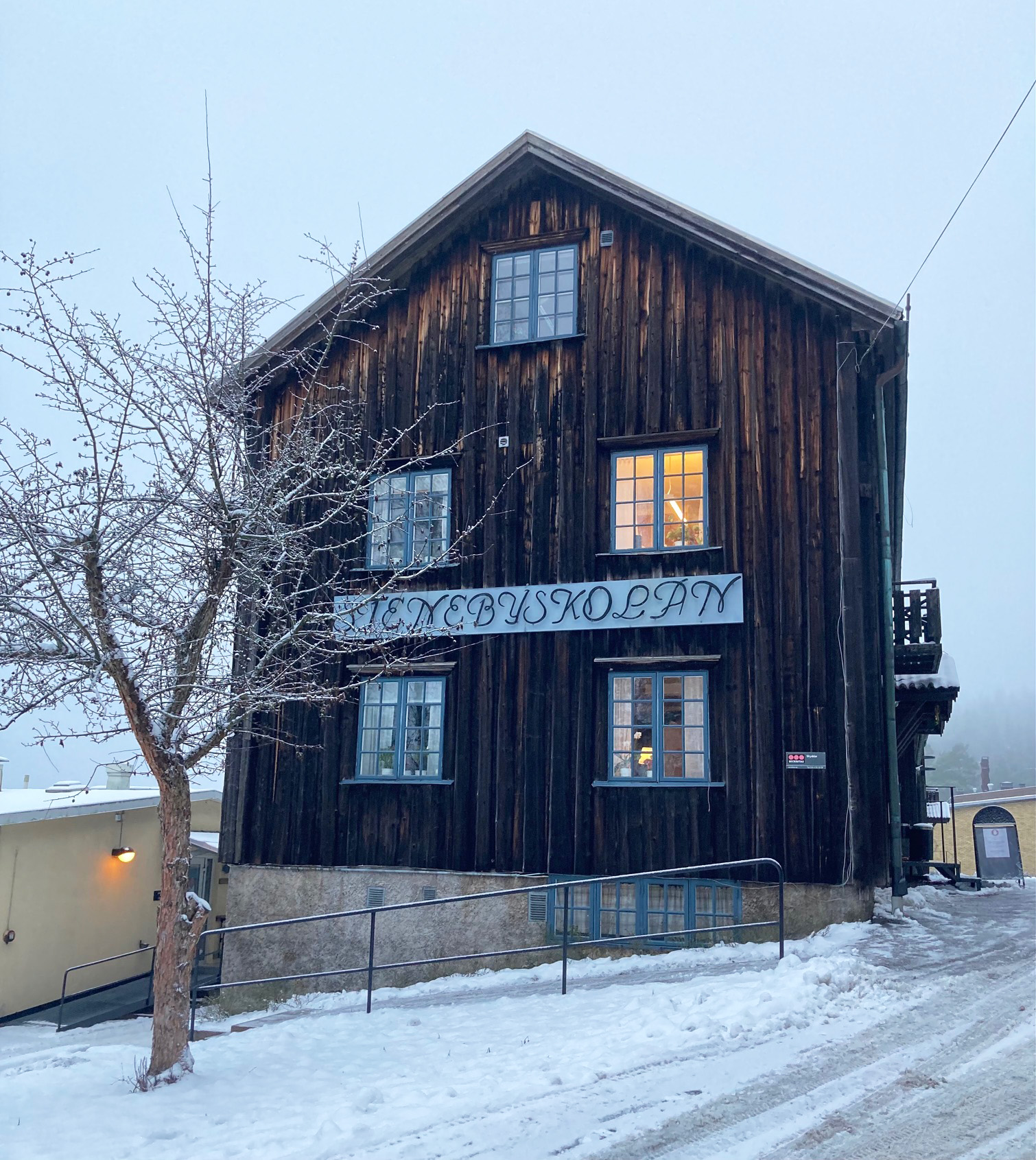 MISSCHIEFS – a new collaboration within the field of Swedish Design/Art
2020-01-17
"Welcome to Misschiefs, a groundbreaking feminist nomadic exhibition of contemporary collectible design showcasing a unique group of 10 trailblazing Swedish women designers and guests selected for the punk nature of their work, at the crossing of design, craft and art."
For the first original MISSCHIEFS collection Sara Szyber has created Death Proof Cabinet in print on wood and lacquered metal. More info www.misschiefs.se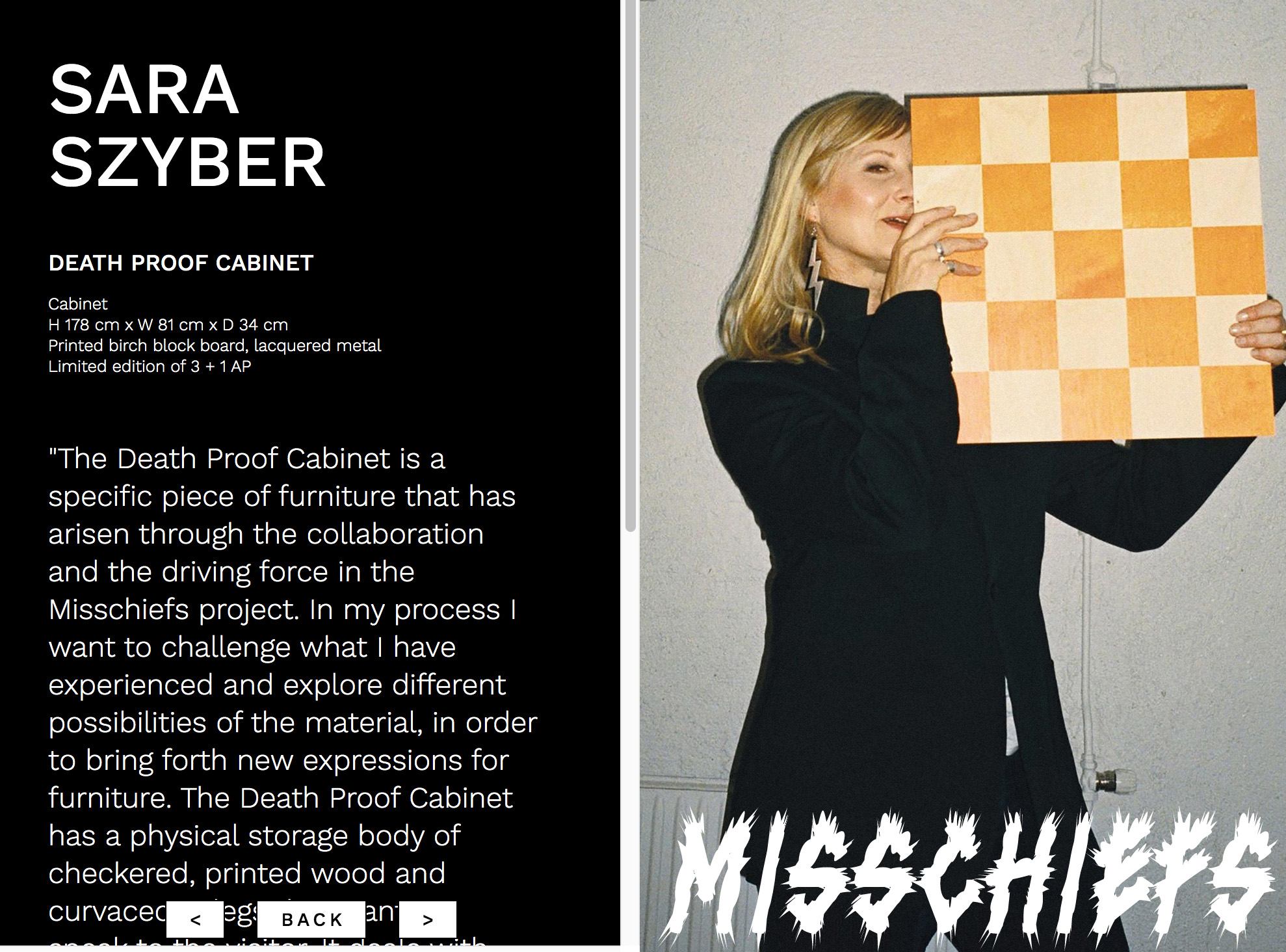 Sara Szyber + Byggfabriken
2019-12-09
The Double Hook Grip was originally designed for the wardrobe of  The Swedish History Museum in Stockholm. (See more here.) Sara Szyber has now commenced a new small scale co-operation with the Swedish manufacturer Byggfabriken, to enable the hook to be used in new places and contexts. The hooks will be available in black and white.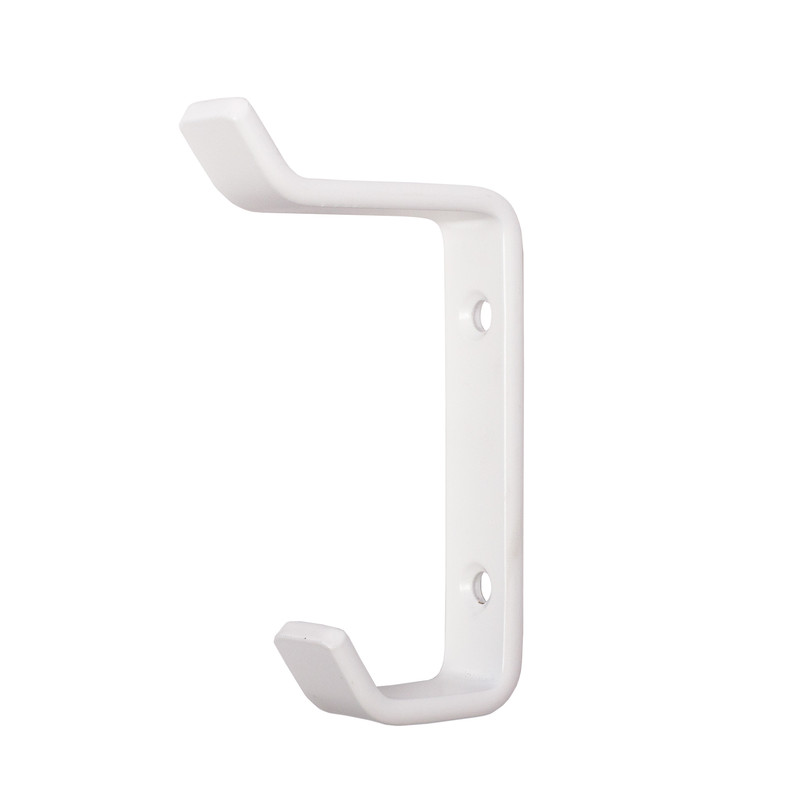 Female Traces
2019-10-12
Exhibition FEMALE TRACES until 1.3 2020 at Möbeldesignmuseum Stockholm
"With the exhibition FEMALE TRACES, the Museum of Furniture Studies wants to highlight women as creators of some of the most recognizable objects in the world of furniture, both past and present."
In the exhibition Sara Szyber participates with Folding Table Wing (Producer Design House Stockholm).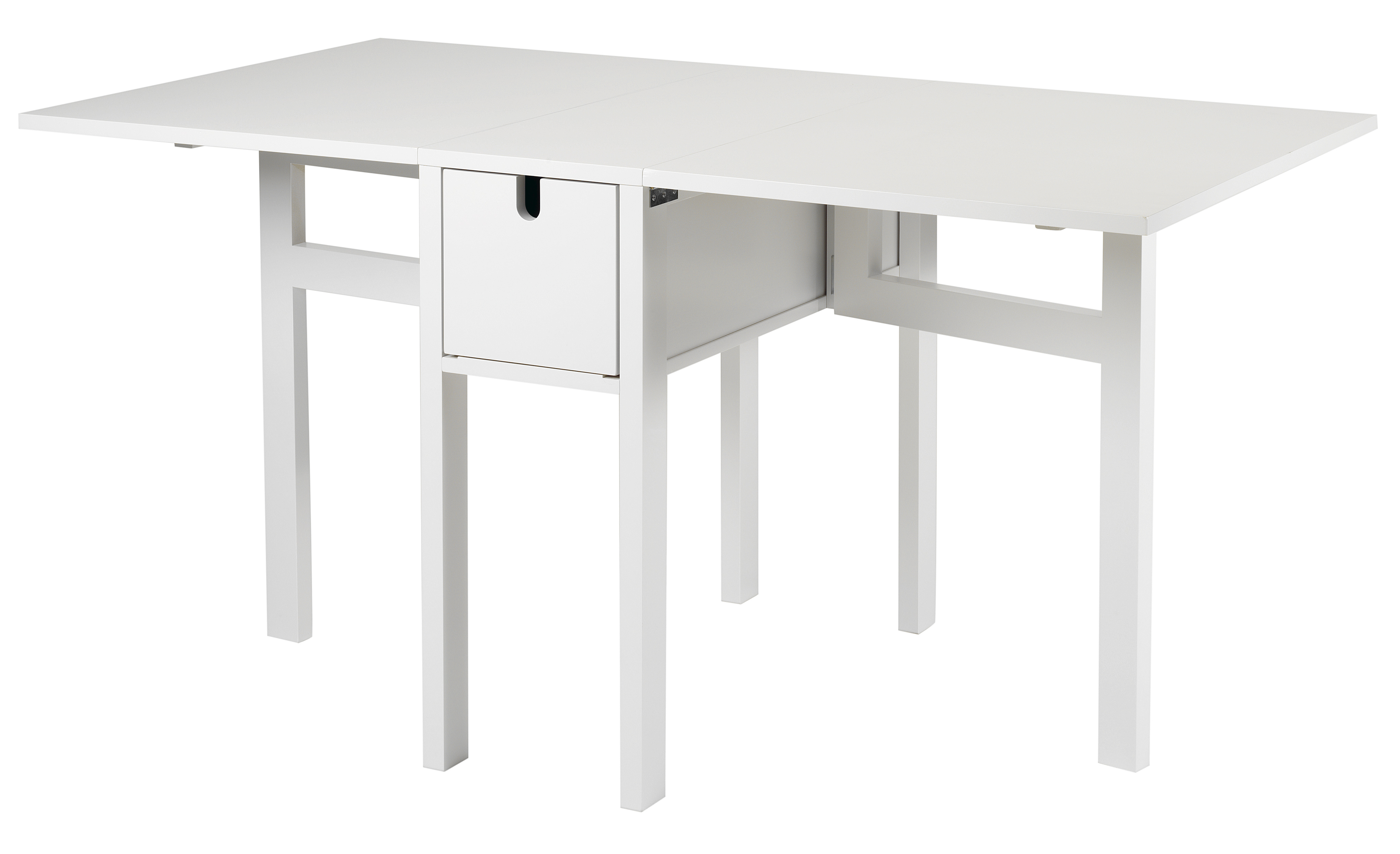 Jewellery for the table in silver plated brass
2019-06-11
Sara Szyber has added a new appearance to her series of products in quatrefoil clover patterned for Svenskt Tenn, now available as Clover Tealight Holder and Napkin Ring in silver plated brass. Welcome to Svenskt Tenn, link here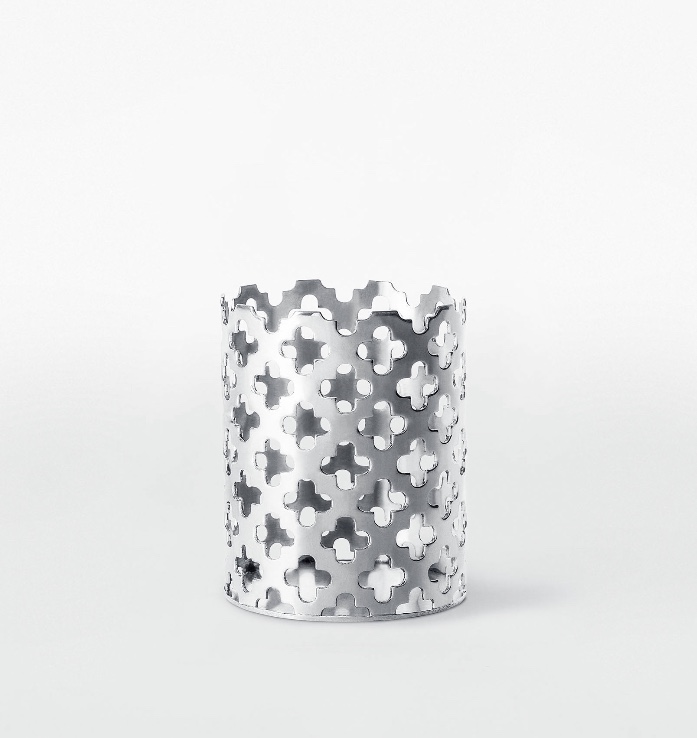 Brick carpets for Kateha of Värnamo
2019-02-06
Say hello to Brick! New carpets in wool on linen warp will be presented at Stockholm Furniture Fair 2019.
Bricks are a classical pattern in the architecture of built walls and walkways, here interpreted as a carpet design by Sara Szyber. It has pure harmony in its rhythm, contributing to a beautiful room structure. Brick carpets are available in runners and big formats, suitable for contract interiors and homes.
Most welcome to Kateha, stand A03:14 at the Stockholm Furniture Fair!
Press images here: www.kateha.se/en/kateha/press/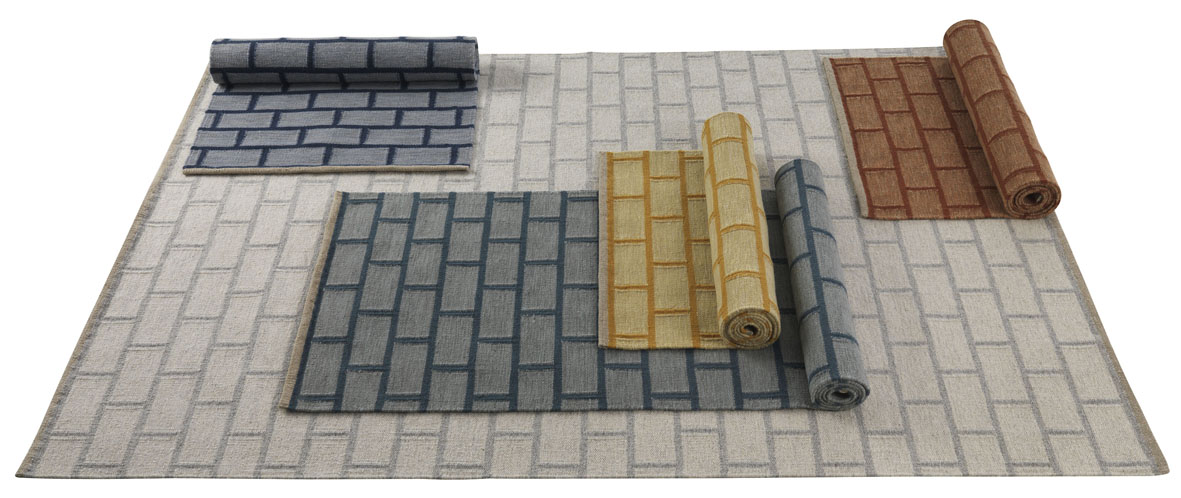 Clover Napkin Ring
2018-12-12
Svenskt Tenn's decorative brass napkin ring is designed by Sara Szyber. A small item to encourage the use of textile napkins, instead of paper. The clover pattern can also be found on several products in the range, like the Clover votive and the Clover baskets of Svenskt Tenn.
Welcome to Svenskt Tenn, link here.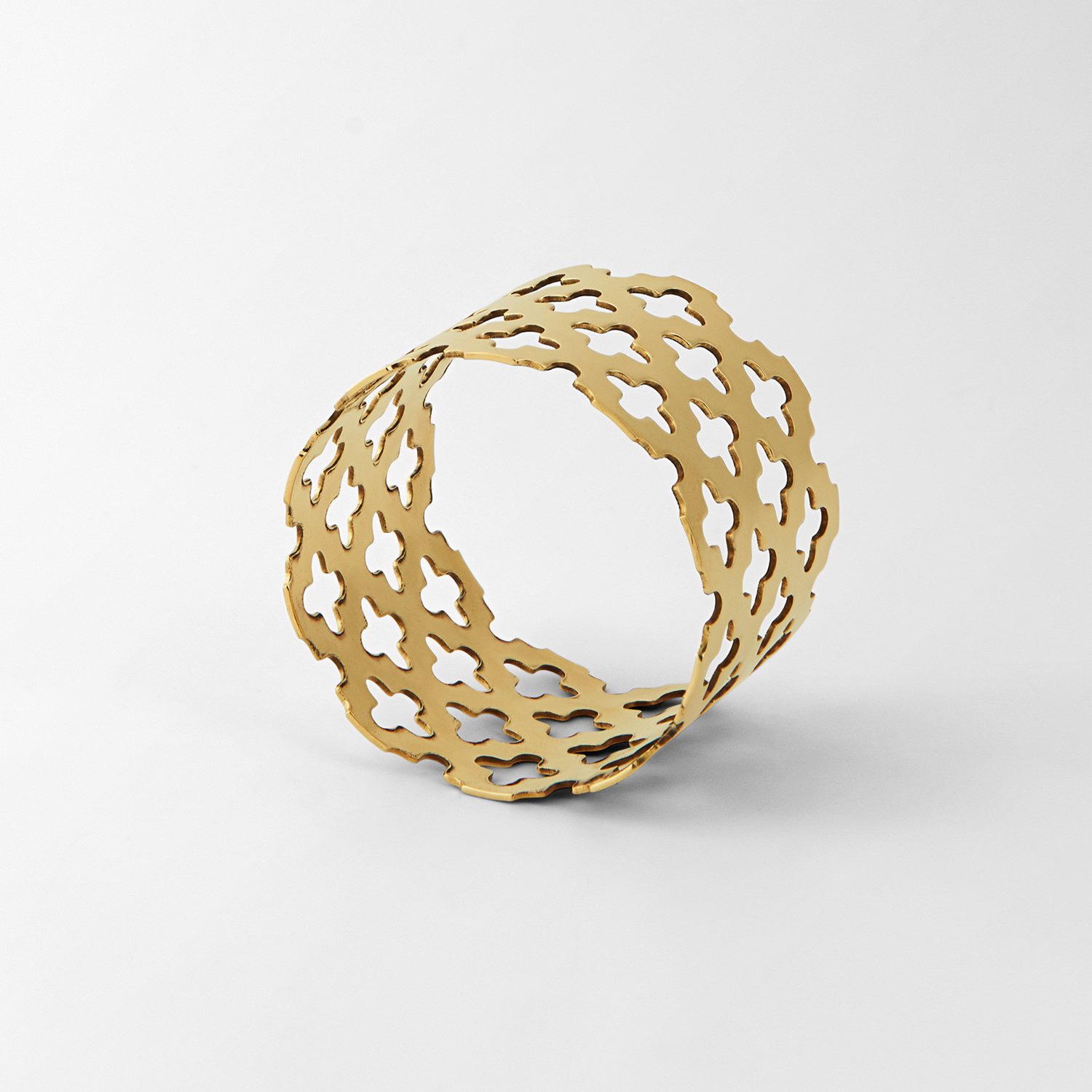 What a treat!
2018-10-25
For the third time during her career, Sara Szyber has received a 2-year work grant from the Swedish Arts Grants Committee, Konstnärsnämnden.
New Web
2018-03-20
Pleased to launch my new website!
Credits to Fredrik Gruber (manifattura.co) and Jens Lindkvist (plusboat.se)
Labyrint woven for Kateha
2018-02-08
This flat-woven rug in New Zeeland wool on a linen warp, adds to the Labyrint-family. A soft and elegant rug, that is suitable for both public interiors as well as private homes.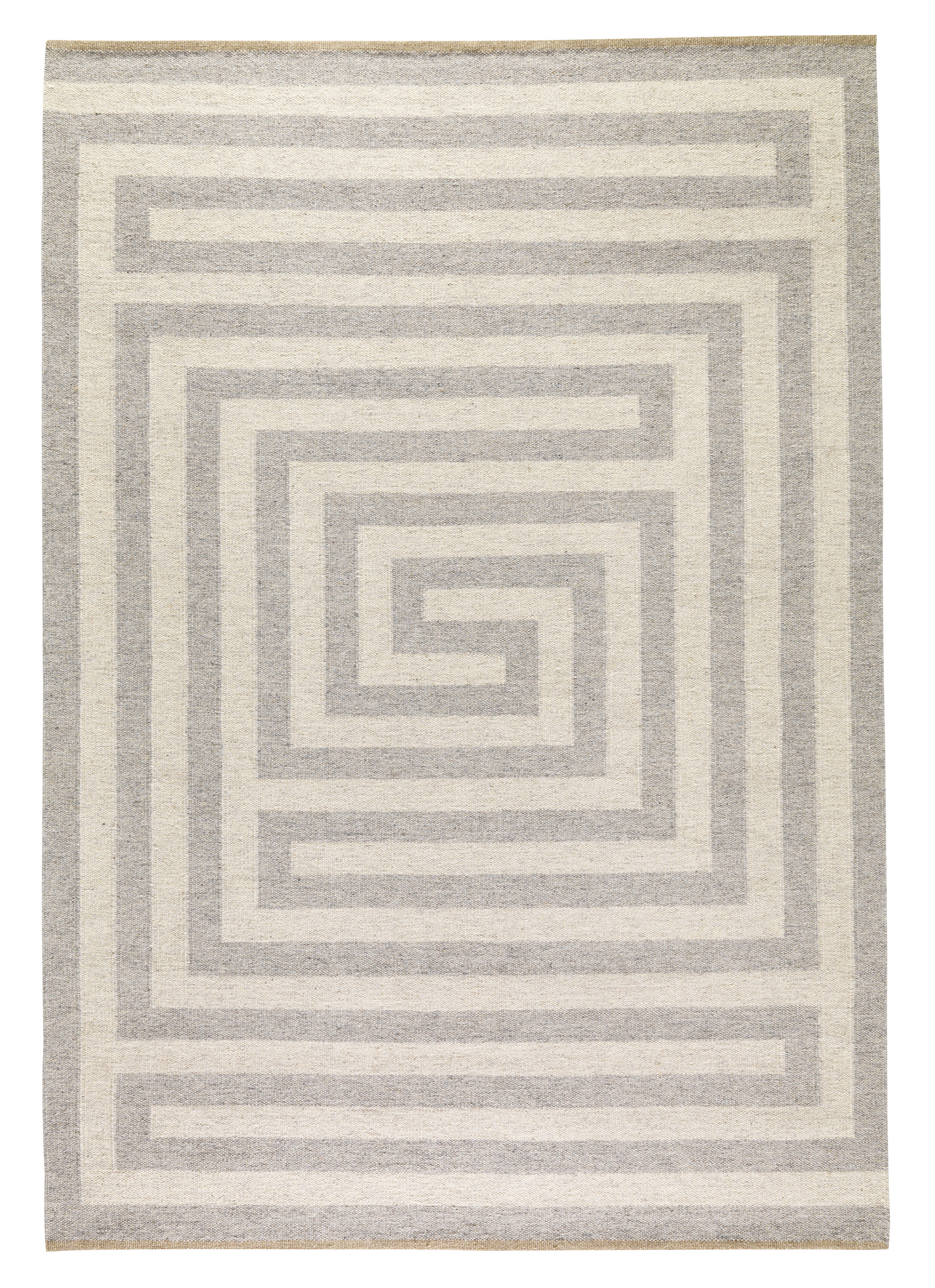 Clover Basket for Svenskt Tenn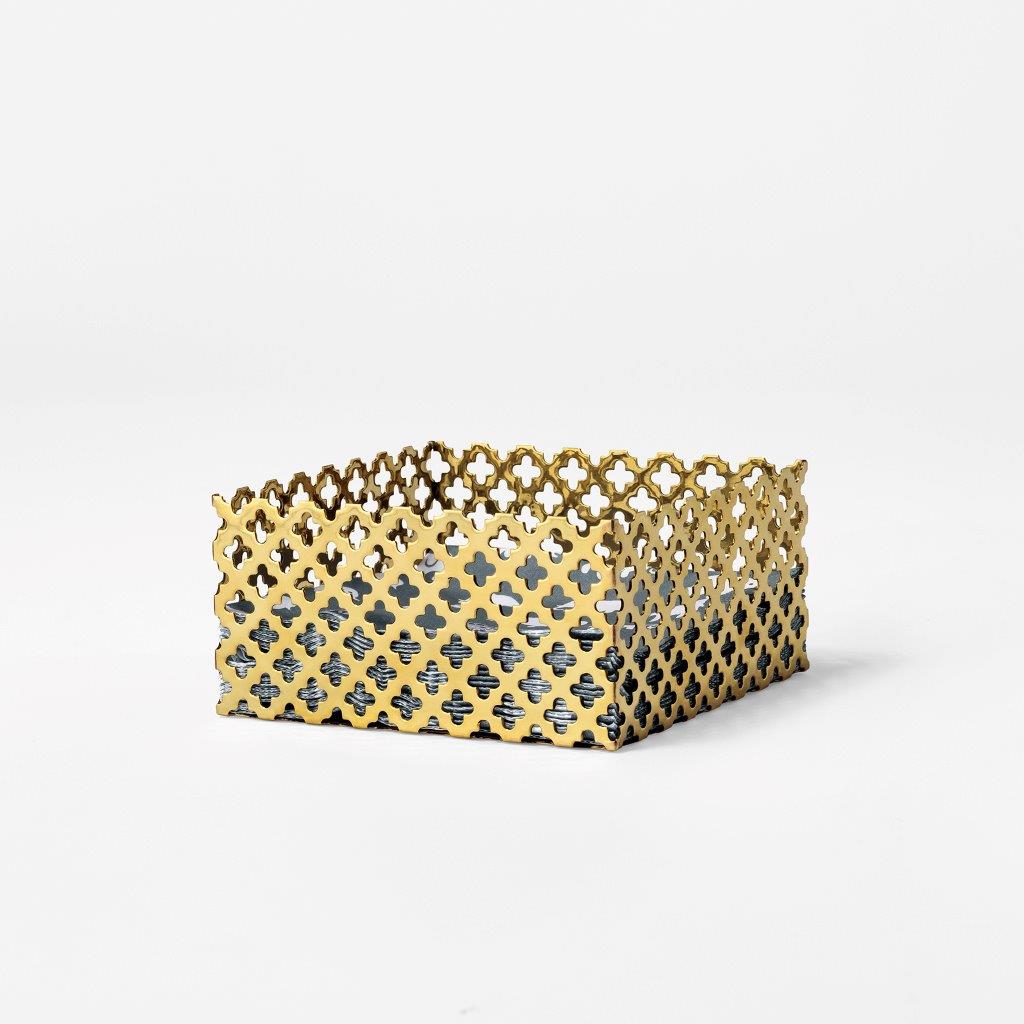 Vamlingbolaget
2017-11-18
Vamlingbolaget is a Swedish clothing brand with its own production in Gotland. The store on Åsögatan (Stockholm) has been upgraded by Sara Szyber with new bold stripes and checkered skirtings.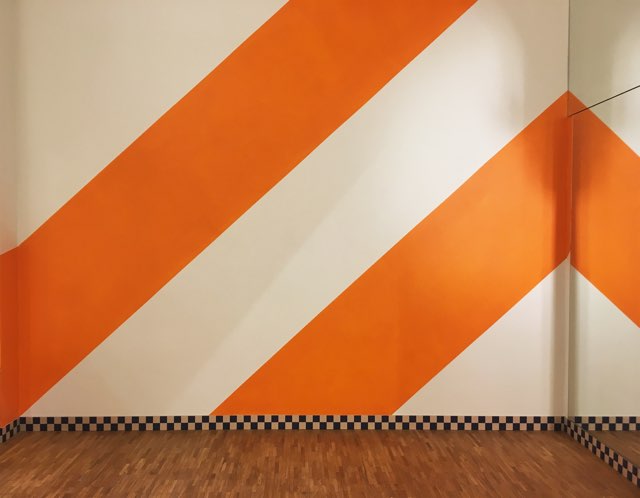 A new space for Historiska museet
2017-09-15
The Historical Museum decided to give new shape and function to the spaces for visiting guests and invited to a design competition, which was won by interior architect Sara Szyber.
Now, the museum has completed the reconstruction and opened their new space with dining room, gathering place and wardrobe.
Another Labyrint for Kateha
2017-02-02
Labyrint Mono is a an extension of the Labyrint collection by Sara Szyber for Kateha. Another labyrinth design, transferred into a monochrome hand tufted rug with elevated pile structure, that discretely brings out the pattern.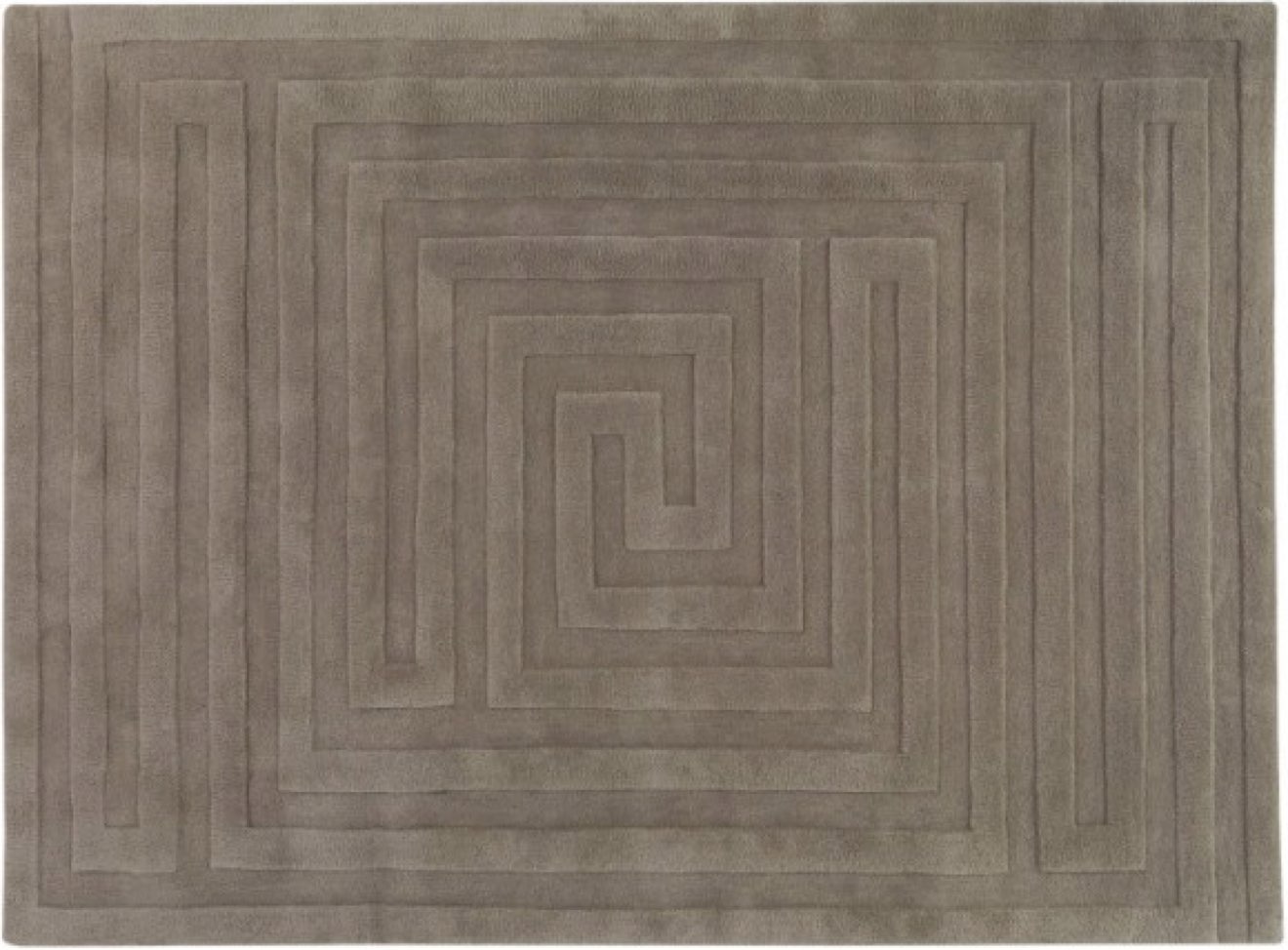 Sara Szyber elected to the board of Svensk Form
2014-05-24
At the annual meeting of Svensk Form, Sara Szyber was elected as a new board member.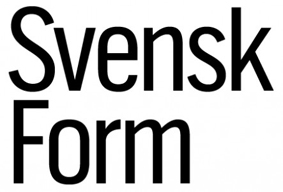 Sara Szyber exhibits products and unique design in GKF Gallery
2013-09-21
GKF Gallery in Visby/Gotland has invited Sara Szyber to show her own designs. The exhibition shows both furniture in production and unique items like new mirrors in lacquered metal, jugs and jars in blue glass and the new carpet Labyrint. The exhibition runs until 16th of October 2013.